What Does Mental Health Support of a Loved one Look Like? What Is the Difference Between Supporting & Enabling?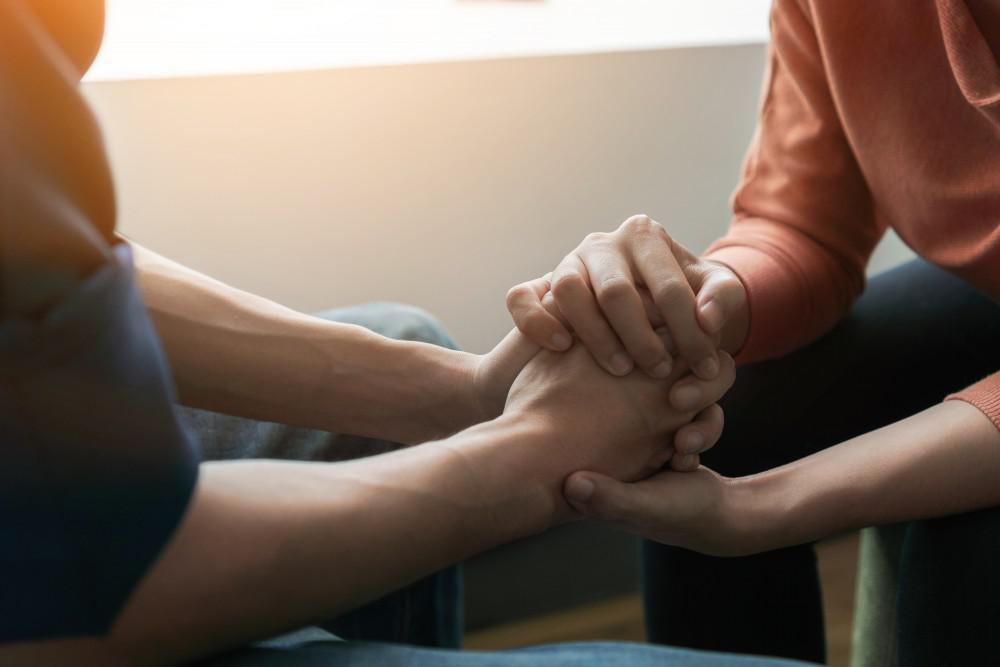 Supporting the ones we love who struggle with Mental Health can be tricky and can feel like a delicate balancing act. On the one hand, you care about them, and you want to do everything you can to help them succeed. On the other hand, if you're putting more into it than they are, what happens when you pull back? Can they stand on their own? And how much can you really afford to do for them?
Mental illness affects a person's behavior. For example, when someone is depressed, just getting out of bed in the morning can seem impossible. This can obviously make it hard to do well in school, or to hold down a job. If the person doesn't get some kind of treatment to improve their condition, their life will only get harder—and that will make their anxiety, or depression or worry, or fear even worse.
It's hard to see someone you care about suffer like that. So, some people will try to help by shielding the person from the consequences.
For example, you could let your depressed friend sleep on your couch without having to pay rent. Now it doesn't matter if they can't hold down a job, because at least they know they have a place to sleep.
That's fine if the person is trying to get better, or if it's only temporary while they get back on their feet. But if it becomes a permanent thing, you're not helping them get better—you're helping them stay stuck. You're making the symptoms easier to bear without doing anything to address the root cause of their depression. That's enabling.
When it becomes a pattern, it's called codependency.
What About Tough Love?
Some people think that providing any support is enabling. They figure their loved ones need "tough love." They need to just be thrown out into the world to deal with their problems alone.
A person trying to give tough love might give advice in a blunt or insensitive way. They might cut the person off completely. They figure if their loved one is forced to deal with things on their own, maybe it will knock some sense into them. It's sink or swim.
People who offer tough love usually mean well. They understand that sooner or later, their loved one will need to take charge of their own treatment. They'll need honest feedback, even if it's hard to hear. But tough love can also backfire. It can make the person feel like nobody cares about them or accepts them as they are. It can make them feel isolated and worthless. That not only makes it harder for them to seek treatment—it also makes their symptoms worse.
How Much Support Should I Provide?
To recover from a mental illness, the person needs to make some changes—whether that means lifestyle changes, seeing a therapist, or taking meds. Unfortunately, mental illness also makes it more difficult to make those changes. People experiencing mental illness often feel hopeless and overwhelmed. They have a hard time believing in themselves. Even the slightest effort can seem impossible.
It can be hard to see why they should bother even making a change.
When someone feels like that, a boost from someone else can make all the difference.
Exploring your own boundaries while supporting a loved one is key. But what does that look like?
Setting Boundaries
You want to be supportive without enabling unhealthy patterns. You want to help them, but not to control them.
This looks different for every person and every relationship. If you're a parent and your child is a minor, it might make sense to sit in the waiting room so they know you are close by or check to make sure they're taking their meds every day. If you're just friends and you're both adults, that's probably a bit much.
Here are a few questions you can ask yourself to help determine what your boundaries will look like:
How much does it require from me? (Think: time, money, emotional energy.)
How much does it benefit them?
Am I helping them get better, or am I helping them stay stuck?
Enabling behaviors can encourage unhelpful habits and behaviors, even if it's unknowingly. But supporting behaviors can empower a loved one to recover.
If you love someone with a mental health condition, you may feel as though you're doing everything in your power to help them, but it's just not working.
Oftentimes, when a loved one is ill or in recovery it's difficult to find a balance between providing support and giving space. You may even find yourself struggling with the desire to control their behaviors.
The person you love may begin isolating themselves and withdrawing from social contact with you, making it more confusing and challenging to know what to do next.
Boundaries begin by recognizing the difference between enabling and supporting someone. Maintaining boundaries between enabling and support is key.
Enabling vs. Supporting
A healthy example of what support is… any form of assistance, help, or comfort to someone to help them cope with health conditions or social stressors.
Enabling isn't supporting. Enabling behaviors ultimately perpetuate the problem by protecting or safeguarding a person against experiencing the full consequences of their actions. Supporting someone empowers the person to take active steps in their recovery.
Enabling behavior is a common coping mechanism seen in families living with mental health conditions or substance use disorders. Researchers suggest people engage in enabling behaviors in an attempt to:
try to change the unfavorable situation
regain control
increase stability
From afar, these types of behaviors may appear supportive, but enabling behaviors serve to contribute to and reinforce problematic behaviors.
While anyone can be an enabler, it's most often an intimate partner or close friend who passively and unknowingly encourages negative behaviors to continue.
People who engage in enabling behaviors are aware of the destructiveness of the other person's behaviors and try to do what they can to prevent further issues. They may also feel powerless.
Enabling may be part of a larger codependency issue taking place in the relationship. This may look like a loved one over-functioning to compensate. While this may seem supportive from afar, it creates and increases dependency.
In this scenario, the person with a mental health condition loses their independence and isn't empowered to recover or make necessary changes.
A 2021 study found the risk of becoming codependent is 14.3 times more likely if the family or loved one lacks coping resources. This study suggests enabling is disabling.
listening to them
offering words of encouragement
being a resource to them
avoid trying to solve all of their problems
not taking on their recovery as your responsibility (you're not responsible for anyone but yourself)
Ways to Support Without Enabling Include Providing:
empathy
respect
encouragement
Helping friends, family members, or other loved ones who are experiencing mental health conditions or substance misuse can be challenging and confusing.
You may want to try to control their behaviors or help by giving money and bailing them out of trouble. You may have noticed this isn't working well.
When you're not sure if you're doing the best thing or what to do next, try coming back to the concept of boundaries. Enabling behaviors lack boundaries and perpetuate the problem.
Supportive behaviors empower a person to make choices toward their recovery.
What are healthy Boundaries?
Clarity Counselling here at Trillium, provides Strategy and Support Sessions for individuals who feel at a loss in how to support their loved one struggling with their Mental Health.
Clarity Strategy and Support Sessions are Tool Box Meetings for any individual who could benefit from creating a Healthy Support System for themselves while they support their loved one that is Boundary Based. For more information on Clarity Toolbox Appointments, you can book a 15 minute no-cost Meet & Greet to better understand what is provided in these Boundary Based Tools Sessions.