Diastasis Rectus Abdominus (DRA)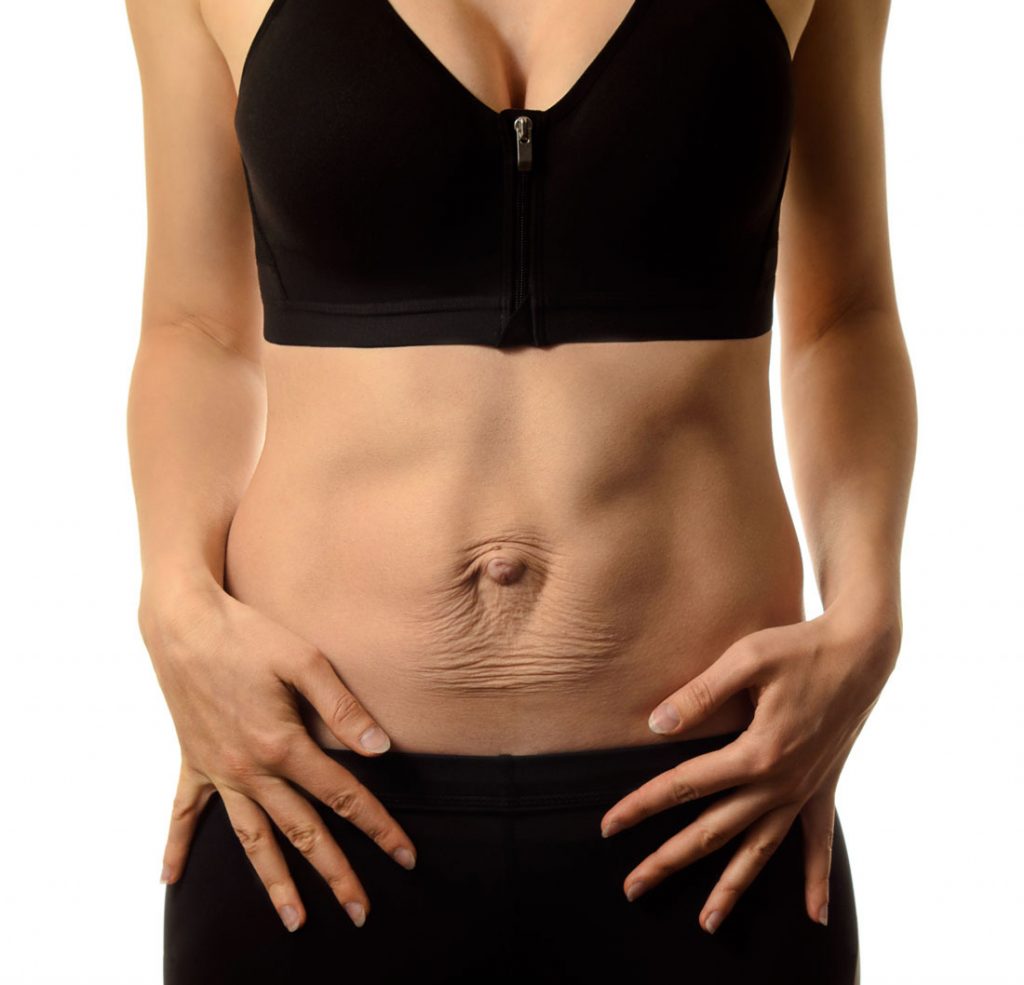 July is Diastasis Rectus Abdominus (DRA) awareness month and with so much misinformation and fear around what diastasis is and what it means in your recovery postpartum, I thought this was a good opportunity to provide some information and dispel some common myths!

What is Diastasis?

Diastasis is the separation of the central abdominal wall and stretching of the connective fascial tissue known as the Linea Alba, that connects the two sides of the muscular abdominal wall. Diastasis is most commonly associated with pregnancy but can exist in other populations. Recent research has shown that close to 100% of pregnant women will experience diastasis by week 36 gestation. It is necessary to allow your baby to grow to full term! The problem with diastasis can occur postpartum if the tissues don't naturally recover i.e. closure of this gap and regaining tension of the linea alba between the 2 sides of the abdominal wall. While approximately 2/3 of women will naturally recover, approximately 1/3 of women postpartum will continue to have dysfunction and problems associated with DRA.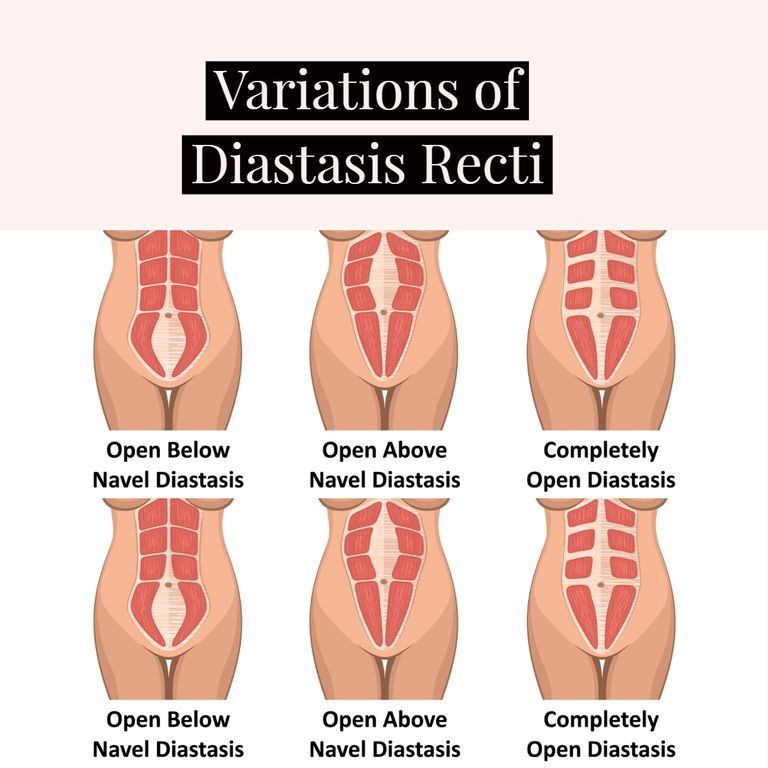 Myth #1: It's all about the gap!
With increasing research into DRA starting to come out, it is becoming evident that it is not just the measure of the gap that is important. In fact, the research is showing that the size of the gap is not the best prognostic factor in postpartum recovery of DRA. Instead, more attention is being directed to the tone and tension of the connective facial tissue, the Linea Alba, within that diastasis. Imagine the Linea Alba like a suspension bridge between the 2 sides of the abdominal wall. Its role is to connect the right and left sides of the abdominal wall and transfer forces or load between the 2 sides to create a strong, stable and coordinated abdominal wall around the whole torso. Imagine a loose, weak and baggy suspension bridge, it is very hard to walk across it compared to a taught and strong suspension bridge. This analogy applies to the forces being carried across the abdominal wall. If the Linea Alba tissue is not taught, it can't transfer forces well between the right and the left sides and this is now thought to be a more important measure of function and recovery than the size of the gap.
Myth #2: I've not recovered if there is still a gap present
What the research is showing is that the gap between the abdominals in the normal population is hugely variable and that there is no 'normal' when it comes to gap size. A lot of women don't know how big their gap was prior to pregnancy so it is very difficult to gauge whether you have returned to your normal. Just because a gap between the abdominals is present, does not mean that you have a dysfunctional DRA. It again comes back to the tone of the Linea Alba within the gap. You can have a very minimal gap but the Linea Alba is very soft which the research is suggesting could pose more of a problem than having a wider gap with a taught Linea Alba.
Myth #3: I shouldn't lift more than 10lb
This has been suggested to women postpartum who have been diagnosed with DRA but practically this is impossible! Your baby will very quickly be exceeding this weight limit and you will be lifting your baby up and down multiple times through the day. The good news, is that tissue recovery postpartum actually responds positively to loading which includes lifting. What we need to make sure is that you are lifting effectively and efficiently in a way that recruits the muscles of the abdominal wall and you are not using strategies such as bracing or breath holding that create increases in intra-abdominal pressure that push the abdomen out and can create doming or caving at the DRA. Posture, breath and co-ordination of your abdominal wall are all important strategies in ensuring good recovery of DRA post-partum.
Myth #4: I shouldn't do abdominal crunches
Research into Diastasis and its recovery is increasing, however there is still a lot we don't know and there is still a lot of fear around what is safe to do if you have a pathologically dysfunctional diastasis. Despite this, what we do know, is collagen and connective tissue i.e. the Linea Alba, responds to loading! If we don't load the tissues, it can't get stronger. What we do want to ensure is that the exercises you are doing to strengthen your core are appropriate for your level of recovery, strength and control. If you are able to demonstrate this in your form and control, it is safe and actually helpful to do crunches and other abdominal based exercises to strengthen the abdominal wall. They should however be integrated into a full body functional strength program to get the best overall results.
Myth #5: Nutrition is not important in my recovery
Postpartum can be a challenging time for self-care for new moms. Your baby becomes your primary focus and its feeding/sleeping schedule can seriously affect your energy and motivation for self-care. Nutrition can be important in DRA recovery on a couple of levels. Firstly, ensuring that you are getting enough fiber and hydration to avoid constipation! Constipation can cause bloating and a need to strain to have a bowel movement, which can both have negative effects on the abdominal wall function and a healing DRA. Secondly, vitamin C, protein and plenty of veggies can be important in supporting collagen building and recovery, an important part of DRA recovery postpartum.
If you have concerns around DRA or your recovery post-partum, we at Trillium can help. We have 2 specially qualified Pelvic Floor & Women's Health Physiotherapists as well as Registered Massage Therapists, a Holistic Nutritionist, Counselling and a Traditional Chinese Medicine Acupuncturist who can all provide help in your post-partum healing and recovery. You can book an appointment with any of our therapists by going to our website or by calling us at 778-640-1119. We look forward to helping you in your recovery!