Cellular Release Therapy (CRT) – Understanding more about this powerful therapy.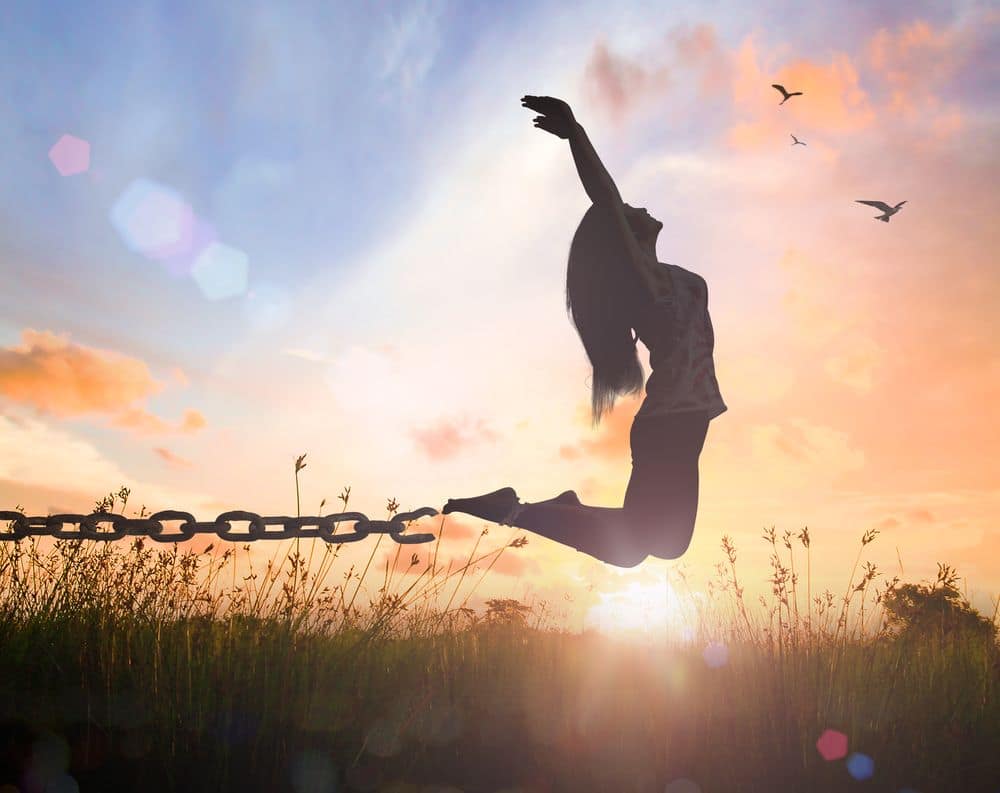 Cellular Release Therapy® is a powerful technique used to release and clear all unresolved events, feelings, beliefs, habits, patterns, blame and punishment of yourself and others from any event that has occurred in a person's life, no matter when that/those events occurred. Whether or not you can consciously remember an event is actually not important. CRT® enables you to access and work with the subconscious mind which holds all of the memories from all life events whether you consciously remember them or not.
Unprocessed trauma gets "stored" not just in your subconscious mind and memory but throughout your physical being.
The subconscious mind has an unlimited ability to receive, record and store information, and to bring forth logical results based on this information, but it has no volition, per se. What the subconscious does not reject, it accepts as fact. So, for instance, as traumatic experiences, internal conclusions and beliefs about the self that result from these experiences, emotions, shock, fears and other data accumulate over the years, at some point it can make perfect sense to the subconscious mind to create an illness or imbalance of some sort in the body, mind or emotions. This can present to us in many different ways but can include physical pain, mental health problems, emotional distress, relationship problems, addictions, or any number of ailments relating to our health, wellbeing and balance.
CRT® allows for deep clearing and resolution of specific traumas, repressed memories, and destructive beliefs. This is accomplished through a series of questions and instructions spoken directly to the subconscious mind while the client is in a deeply relaxed state. The subconscious mind knows everything that has happened to us. It knows how to heal and effortlessly transform whatever traumatic experiences, upsetting feelings and sabotaging habits we have. This transformation usually happens without having to re-experience the original trauma. This process works by releasing from your subconscious and cellular memories those beliefs, experiences, feelings, habits, and imprints connected with a specific theme. (This theme is developed out of the dialogue at the beginning of each session.)
Cellular Release Therapy® is a powerful tool that is used to clear (not erase, but take the charge out of) all memories and experiences that have been hard or traumatic, as well as any fears, beliefs, blame or punishment of ourselves or others that have resulted from these. The subconscious mind holds all memories and all of the details of these events, and thus all the charge from these experiences can be cleared, even if you have no conscious memory of them. Because you do NOT have to remember everything in order to do the clearing, CRT® is especially helpful for clearing events with significant trauma associated with them, such as childhood sexual abuse, incest, and physical or emotional abuse or neglect.
The body remembers what the conscious mind chooses to forget.
A major part of the healing process is investigating and discovering what in your life has been and is currently bringing you pain, and dismantling all of the causes for bringing in these types of experience. We all get to take responsibility for our own lives and what we are manifesting in this lifetime. This is the most empowering realization we can come to, as it enables us to DO something about what we are experiencing, rather than continue to feel victimized by it.
As people do their healing, they quickly come to realize that all things can be healed. The first step is recognizing that there is something there that wants to be healed, and deciding to do something about it. Once that decision has been made, a beautiful journey of finding oneself again begins.
What is involved in a session?
The first CRT® session is always an assessment of life events, life issues, relationships, and what the client specifically identifies as topics that they would like to resolve. Some clearing may begin in this first session, if appropriate. Subsequent sessions involve updating the therapist on what the client has noticed between sessions and what new things they would like addressed, followed by more clearing, as appropriate.
During the actual clearing process, the facilitator asks permission from the client's subconscious to release and clear all residual charge. This is done by establishing "Yes" and "No" fingers at the start of the session. Once permission has been received, the therapist directs the subconscious mind to clear the charge from the event. This process is not used for memory recall and allows the client to clear residual charge from even the most difficult experiences without having to re-live the experience, which makes it an especially powerful technique for clients with PTSD.
Online Sessions are currently being offered at Trillium Integrative Health Centre. Requirements for online sessions include the following:
– a stable wifi connection
– a space with a couch, recliner, or bed to lie down on that can be seen easily from the camera on the computer
– two hours of quiet undisturbed time.
Appointments can be booked through our Trillium website by clicking on the 'Book Appointment' tab. If you have any questions please don't hesitate to email me directly at lornablixevenden@gmail.com and I would be happy to set up a free phone consultation.
FAQ:
1. How many sessions does this process take?
This is highly dependent on each client and how much they would like to resolve, but in general most people know whether or not this type of work is helpful for them after 3 sessions.
2. How much do these sessions cost?
Each session is two hours long. The Initial Assessment is $100 and each subsequent session is $150.
3. What if I can't relax? What if I can't be hypnotized?
All hypnosis is actually self-hypnosis. This form of therapy uses guided relaxation, in which the client is invited to relax as much as they are able. Most people are able to easily sink down into a relaxed state, and a lot can be accomplished even if the conscious mind is still active.
4. How do I respond to the questions asked during the clearing?
The facilitator will establish "yes" and "no" fingers at the start of the session, and then ask a series of questions of the client. When using "yes" and "no" fingers, all the client has to focus on is whether or not the "yes" finger or the "no" finger is light and easy to lift. Whichever finger feels like lightest and easiest to lift can then be picked up easily and gently and put back down with each question that is asked of the subconscious mind.
5. What should I expect after a session?
This also varies by client. Some people feel an immediate lightness and ease, and feel more resolved about the event that they were doing work on. Other people need a few days for the work to integrate. After the clearing of the trauma, people often report feeling lighter, calmer, sleeping better, having less pain in their bodies, eating better, having less desire to drink or use coping mechanisms that they have used for years, and most importantly- when they think about the events of their lives that they have cleared, they report feeling at peace and that they have no charge around the events. Self care after a session is very important.
6. Am I a good candidate for this therapy?
This therapy is best suited for people with unresolved trauma, relationships, painful memories, physical or emotional distress, and those who recognize that something is not working well for them in their lives and would like to see that shift.
This therapy is not suited for those with diagnosed mental illness that have been hospitalized, addicts who are not in recovery, or people who are looking for a quick fix.
7. How do I prepare for this appointment?
Once you have an appointment scheduled through our online booking system, you will need to write a list of events and details that have been difficult for you in your lifetime. Examples are things like going through a divorce, having a significant injury or surgery, childhood abuse or trauma, relationships, or anything else that still triggers an emotional response for you. This will need to be done in preparation for your first session. When making the list of experiences that have been difficult for you, you can leave off any experiences of sexual abuse of any kind, because it is better to address these kinds of experiences once the session has started.